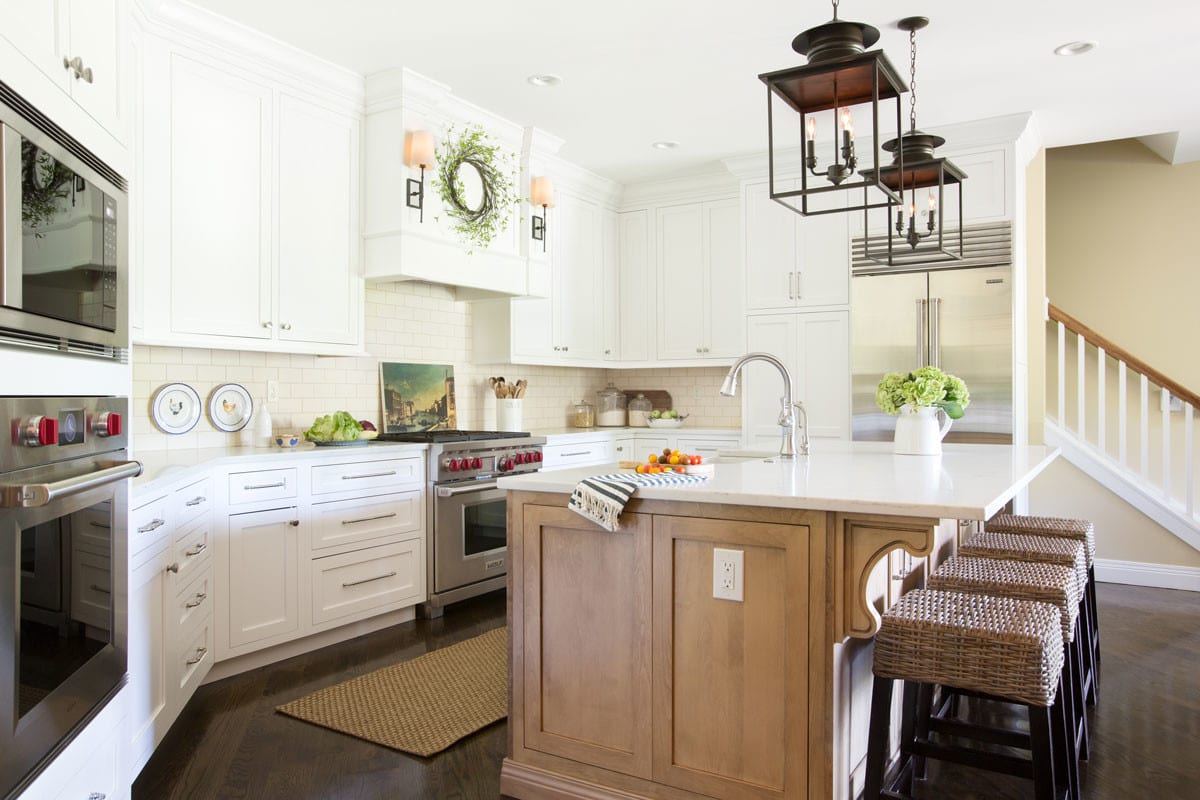 Originally the plan for this kitchen was an all white space.  We get that a lot, like A LOT.  Somehow white feels safe.  As designers we try to help people step over that comfort line.  Sometimes it's giant steps and sometimes it's baby steps. Regardless, our clients have never regretted the leap.  The sisal color island in this kitchen warms the white and makes us feel like we took a trip to the coast.
The lights on the hood create rare detail that balances the lights over the island.  The backsplash is a creamy white rather than a stark white like the cabinets establishing a soft transition between the two.  The stainless of the Sub Zero refrigerator equalizes the stainless of the ovens flanking the back wall.
The extremely neutral palette will allow for the evolution of style and taste that will travel easily through the next 25 years.