You may have noticed, there's a new girl in town….Brass.  She's Gold's younger, hipper cousin and she's not going out of style anytime soon.
If you're thinking about trying a trend, mixing brass into your design gives you high impact with the stability of a look that's here to stay a while.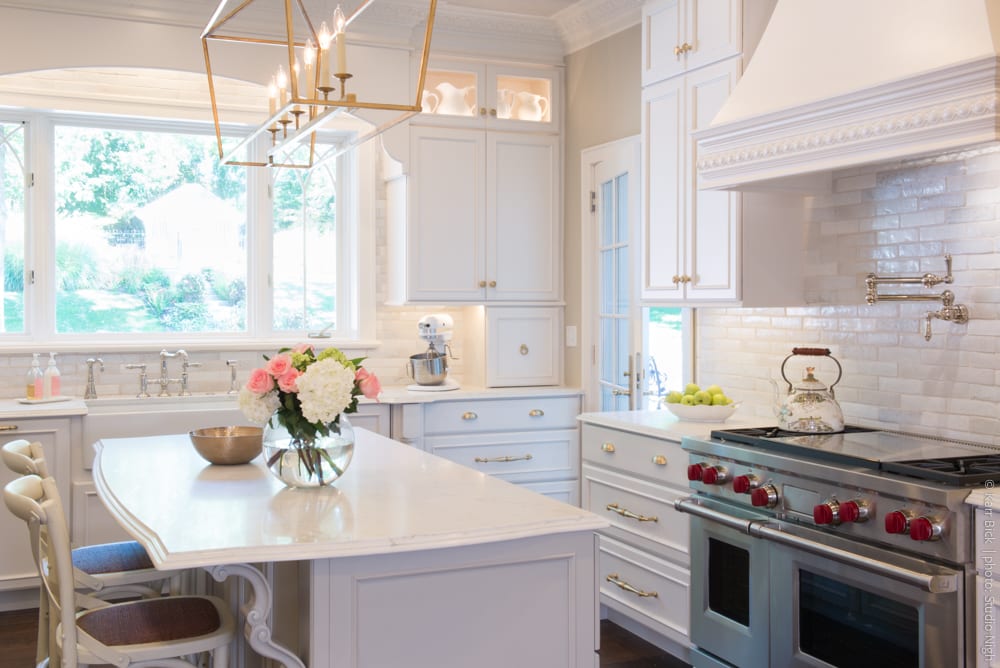 mixing brass into your kitchen design just as with other metal finishes, with brass you'll have options from shiny to brushed and even treatments like French Brass that marry the golden hues of brass with a touch of black similar to oil rubbed bronze.  And you don't have to go all out to enjoy this look.  Brass compliments all of your other metals nicely.  Mix it with satin nickel, bronze and even chrome.
Knobs and pulls can be the obvious place to start pulling brass into your space, but that needn't be the first or only place.  Many appliance manufacturers, such as Wolf, offer brass accent packages adding a custom look to one of your room's signature pieces.  A copper pot filler acts as a sculpture amidst the stone of your countertops and backsplash.  A copper faucet quenches your thirst for a pop that will stun you with its classic beauty.  And lighting glints with just a little more regalia when brass is involved.
Check out some of our current favorite brass accents below, then come and see us in the showroom so we can find the perfect brass beauties for you.